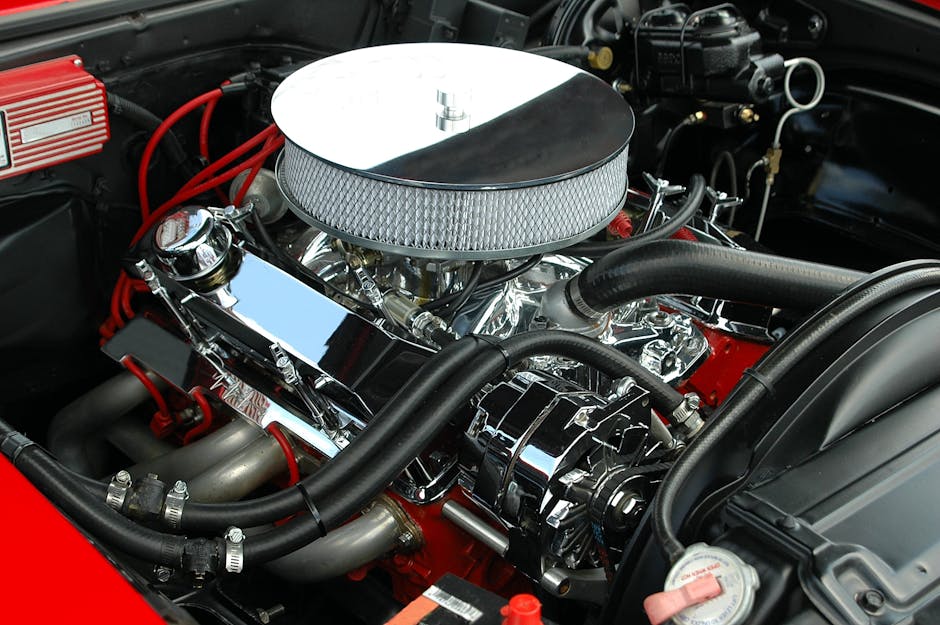 Originally posted on http://www.kake.com/story/40820676/car-battery-replacement-101-how-and-when-to-change-a-car-battery
The average car owner spends around $900 a year on vehicle maintenance and repairs. The only way to keep a vehicle functional and reliable is by working with professionals when repairs and maintenance are needed. Often times, a car owner will be presented with a number of warning signs when there are repair issues present.
One of the most important parts a car has is the battery. Without a functional battery, making a car operate at all will be nearly impossible. Just like any other part of a vehicle, a battery will wear out over time and will have to be replaced.
Ignoring the need for a car battery replacement may lead to you being stranded on the side of the road when this part finally gives out. This is why you need to act quickly as soon as you discover car charging system problems.
The following are some of the signs you may notice when it is time for a new car battery and advice on how to change out this part on your vehicle.
A Car Battery Replacement May Be Needed If Slow Starts Occur
Getting in a car and cranking it up is something most people do on a daily basis without much thought. Taking the functionality of your vehicle for granted may lead to you missing warning signs when battery issues are present. For instance, if your car starts to start slowly, then it could be caused by a battery on the verge of going out.
While other issues like a bad starter or a malfunctioning alternator can cause this issue to occur, the culprit is usually the battery. The best way to know this for sure is by going to a mechanic and letting them load test the battery.
If the battery does need to be replaced, then investing in a quality product from a company like Lithium Battery Power is essential. Trying to skimp on the quality of a new battery will lead to even more problems in the future.
The Lights Are Getting Dim
If you are like most people, you do a fair bit of driving at night. The only way to ensure you stay safe while driving at night is by having functional lights. Cars have both interior and exterior lights to assist drivers who are navigating roadways in the dark.
Are you starting to notice that your interior and exterior lights are getting dimmer with each passing day? If so, now is the time to get your battery checked. A battery on the verge of going out will be unable to hold enough charge to power the lights in a vehicle.
The last thing you want to do is have your battery go out completely during a nighttime driving session. This will usually lead to you being stranded on a desolate stretch of highway. With the help of professionals, flushing out battery issues will be a breeze.
The Check Engine Light is On
Modern cars have a number of systems in place to help a person detect repair issues early on. The engine computer a car has will send a signal when they detect issues with electrical components. This warning will generally trigger the check engine light on your interior instrument cluster.
If your battery is on the verge of going out, you will probably notice both the check engine and battery light on in the vehicle. Ignoring these warnings is a recipe for disaster.
The money you pay for a replacement battery will be worth it considering how reliable it can make your vehicle. Before buying a particular type of battery, be sure to verify it fits the make and model of your vehicle.
Issues With Battery Terminal Corrosion
Inspecting the various components a vehicle has is important when trying to detect problems early on. When performing these inspections, be sure to take a look at your car's battery. If you notice that the terminal ends on the battery cables are corroded, then you may be headed for trouble in the future.
In most cases, older batteries will start to produce more corrosion. This material can prohibit the electrical current from your alternator from passing into the battery. Taking the time to clean the terminals is a great way to keep the battery running properly.
Sudden Loss of Power
Most car owners get used to their vehicle responding as soon as they hit the gas pedal. If you notice that your vehicle is not responding to sudden acceleration, then getting to the bottom of this problem is vital. A bad battery may prohibit your car from accelerating in a timely manner.
Usually, car owners will notice surging problems when their battery is in need of replacement. By replacing the battery right away, you can avoid letting these problems get out of control.
Replacing a Bad Battery
If you have a bit of previous mechanical experience, installing a new battery will be easy. You will usually need a ratchet, a socket and an extension. The size of the socket you need will depend on the size of your battery terminal ends.
Once you figure out what size you need to use, all you have to do is remove both the positive and negative battery cables. Some vehicles have a retained that sits at the bottom of the battery to keep it from moving around. Removing the bolt that holds this retainer in will allow you to get the old battery out.
Don't Wait to Replace a Bad Battery
As soon as you suspect you need a car battery replacement, you need to act. The longer you wait to get this repair issue handled, the harder you will find it to keep your car running smoothly.
Are you looking for more car repair blogs and content? If so, check out the other articles on our website.
Information contained on this page is provided by an independent third-party content provider. Frankly and this Site make no warranties or representations in connection therewith. If you are affiliated with this page and would like it removed please contact pressreleases@franklymedia.com